Hello everyone,
For this trip we went to Cumberland Caverns. It was a very fun and different trip.
When we arrived we took a mile hike and then went in to the main cave. This was like a big open hall with a huge room at the end. Once we got to the room were we would sleep, we dropped our items.
We then had another mile hike to the cave we would be going through. Once we got there the entrance looked like this. (see below)
As we went through the cave it got narrower and narrower. About half way though we got to hear a very scary story, but it was a fun. (see below)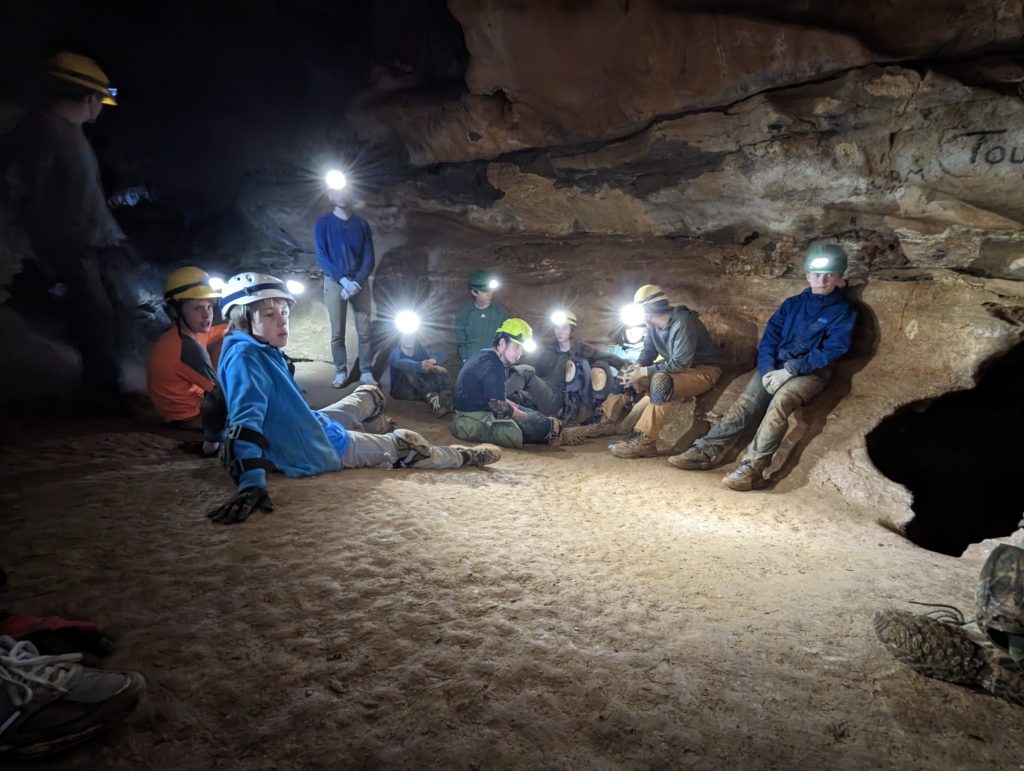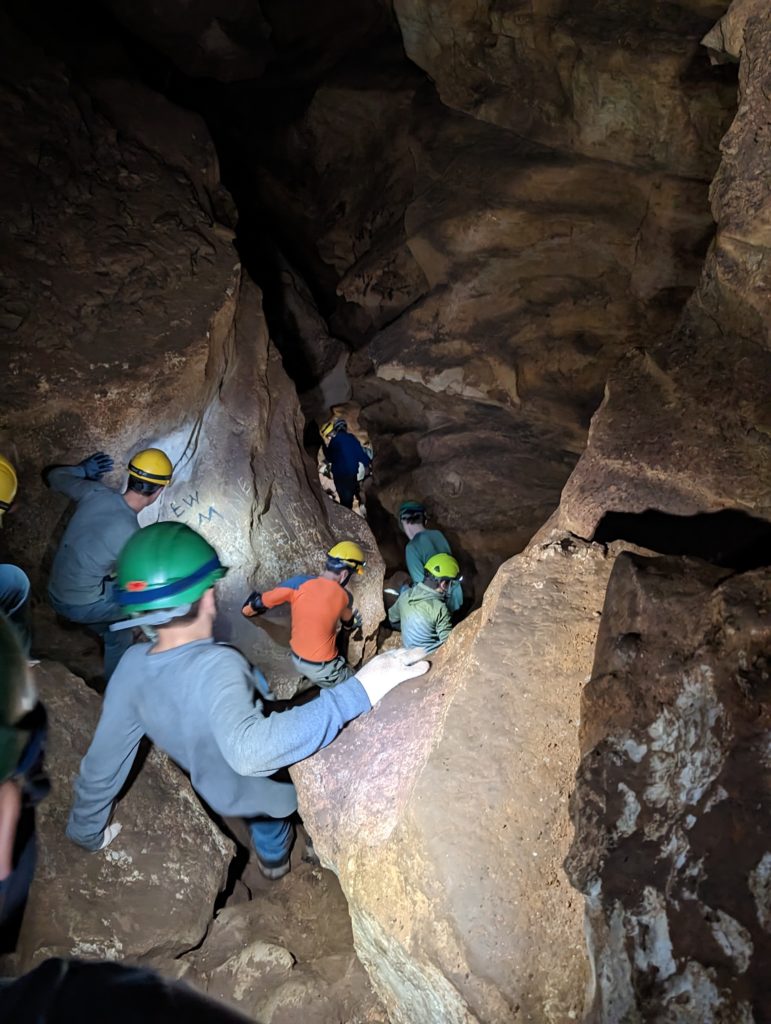 After the story the cave started to get narrow. Soon after we hit "Lemon Squeeze". This was a very tight and long part of the cave. It was very fun though. Luckily we all made it out though. After we got out we ate and played uno. (see below)
After we played uno we went to bed, and had very little sleep because of the noise. Overall though this was a very fun and different trip for everyone.
That is all
-Troop 3